Our Story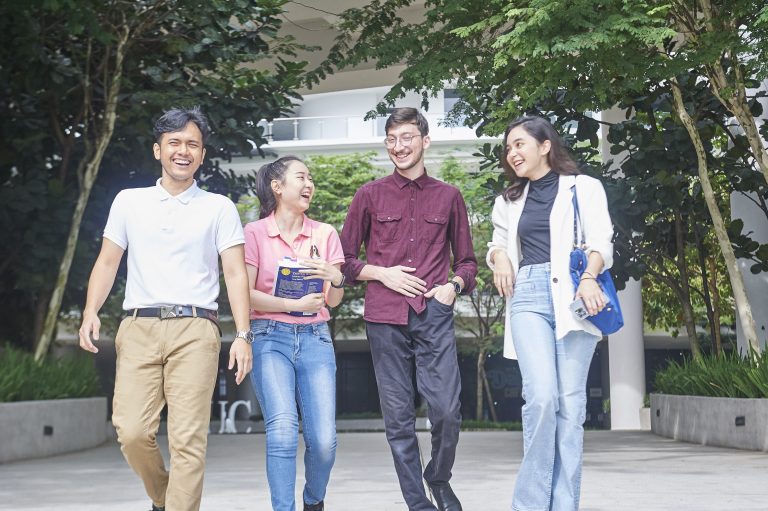 Cyberjaya Education Group Berhad is a public listed company engaged in the provision of educational services and committed to the improvement of the private education landscape in Malaysia and the region.
At Cyberjaya Education Group Berhad, we believe that we are investing today in the future of tomorrow's leading professionals who will positively impact society at large.
Our constituent institutions have recorded over almost two decades of education excellence and nurtured over 20,000 professionals across countless industries. Our institutions comprise a full-fledged university as well as colleges in both East and West Malaysia focusing on different study areas. Within our group, we proudly host a diverse community, counting students and staff hailing from over 55 nationalities and spanning three continents, which collectively form a genuinely global teaching and learning environment.
Quality and affordability are at the heart of our institutions, University of Cyberjaya has achieved a Competitive (Berdaya Saing) rating by the Malaysian Ministry of Higher Education and has also been accorded an overall rating of 5 stars by QS Rankings. The University also received 5 stars for Teaching, Employability, Academic Development, Internationalisation, Facilities, Social Responsibility, Inclusiveness, and Specialist Criteria (MBBS). Known for its rigorous and independent data collection and analysis, this recognition by the QS Stars programme has been even more significant.
The University also secured a place within the Top 401+ under the Times Higher Education (THE) Impact Rankings 2023. Our Colleges in Kuching and Kota Kinabalu have also both received recognition last year and have been rated Competitive (Berdaya Saing) as well under MyQuest, the rating system developed by the Malaysian Ministry of Higher Education for colleges.
The University continues to nurture partnerships with international universities and institutions from the United States, United Kingdom, Indonesia, India, Thailand, Maldives, Sri Lanka and Bangladesh for its research and academic collaborations. Our industry partnerships also extend to some of the world's largest medical device manufacturers and pharmaceutical manufacturers.
Our institutions have been proud pioneers in the Malaysian higher educational industry and offer diploma, degree, and postgraduate programmes accredited by the Malaysian Qualifications Agency.
In addition to our pharmacy programmes, our healthcare-focused university stands out as one of the very few in Malaysia to offer a Master's in Clinical Pharmacy, and it proudly holds the distinction of being the sole Malaysian university to provide a Doctor of Pharmacy.
Furthermore, we've solidified our reputation in the Occupational Safety and Health (OSH) discipline, graduating more than 2,000 OSH professionals over the years. All of our OSH programmes are recognised and accredited by the Department of Occupational Safety and Health (DOSH) and the Institution of Safety and Health, UK (IOSH). 
We are also the partner of choice by the Malaysian Ministry of Health in developing programmes for complementary and traditional medicine, as we are currently the only institution in Southeast Asia to provide an accredited homoeopathic medical sciences degree programme.
Our Psychology programmes at the Undergraduate and Postgraduate levels are also popular choices, with an active Faculty that regularly engages with the community to not only help them but also provide students with real-life experience in counselling.
University of Cyberjaya also runs both a Homeopathy Clinic and a Health and Psychology Clinic that is open to the public for patients to seek medical treatment, health services and medical advice from our professional medical practitioners on duty.  
We continue to connect and collaborate with the best in industry and professional bodies to ensure that our programmes remain relevant and up to current standards and practice. We are recognised by the World Medical Directory of Medical Schools which is supported by the World Health Organisation. We also registered under the World Federation for Medical Education (WFME) and the Foundation for Advancement of International Medical Education and Research (FAIMER). Our medical programme is also recognised by the National Medical Commission of India (NMC), Maldives Medical & Dental Council (MNDC) and Bangladesh Medical and Dental Council.